Where nature meets wellness
Nature, harmony, quiet, relaxation, exclusivity, these are just a few words to describe our brand new wellness center.
Those who know us know how much we like the search for detail, the care of the guest and, for this reason, we have created an exclusive private wellness reserved for those who choose us to spend their vacations in Andalo.
"Il Bosco Wellness & Relax" was born from an idea to create something different from the classic wellness center, something unique, intimate and reserved, reminiscent of our territory and our history of mountain life.
Light, water, nature and design are enclosed in a Finnish sauna with essence of pine, a turkish bath, a Jacuzzi tub, an emotional shower with essence of the forest and relaxation huts with herbal tea corner; a world of steam and aromas, enclosed in noble natural materials.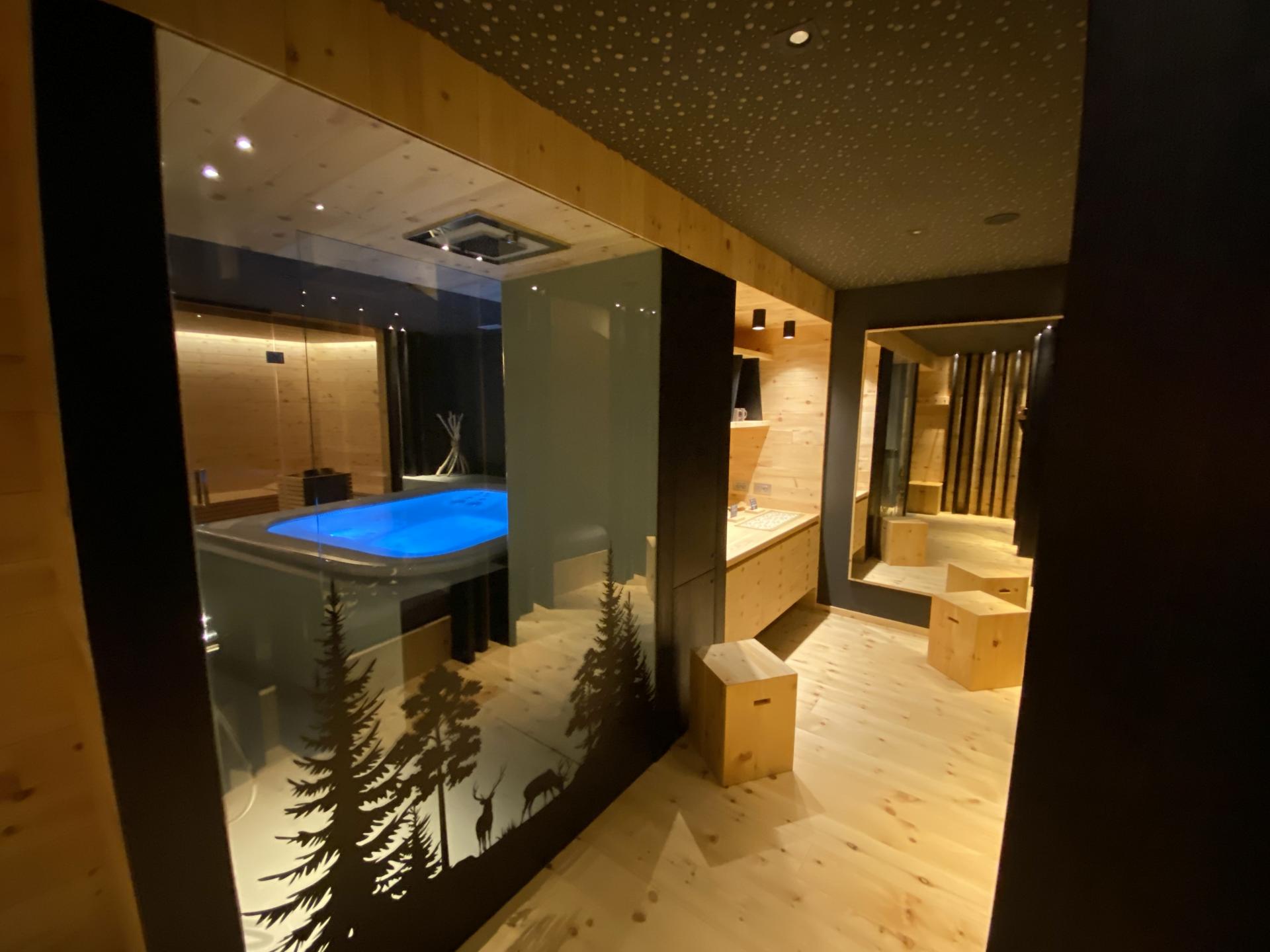 WHAT DOES "PRIVATE WELFARE" MEAN?
The model "private wellness" represents the TOTAL AND EXCLUSIVE use of the Wellness & Relaxation area for each apartment according to the hours that each guest decides to reserve.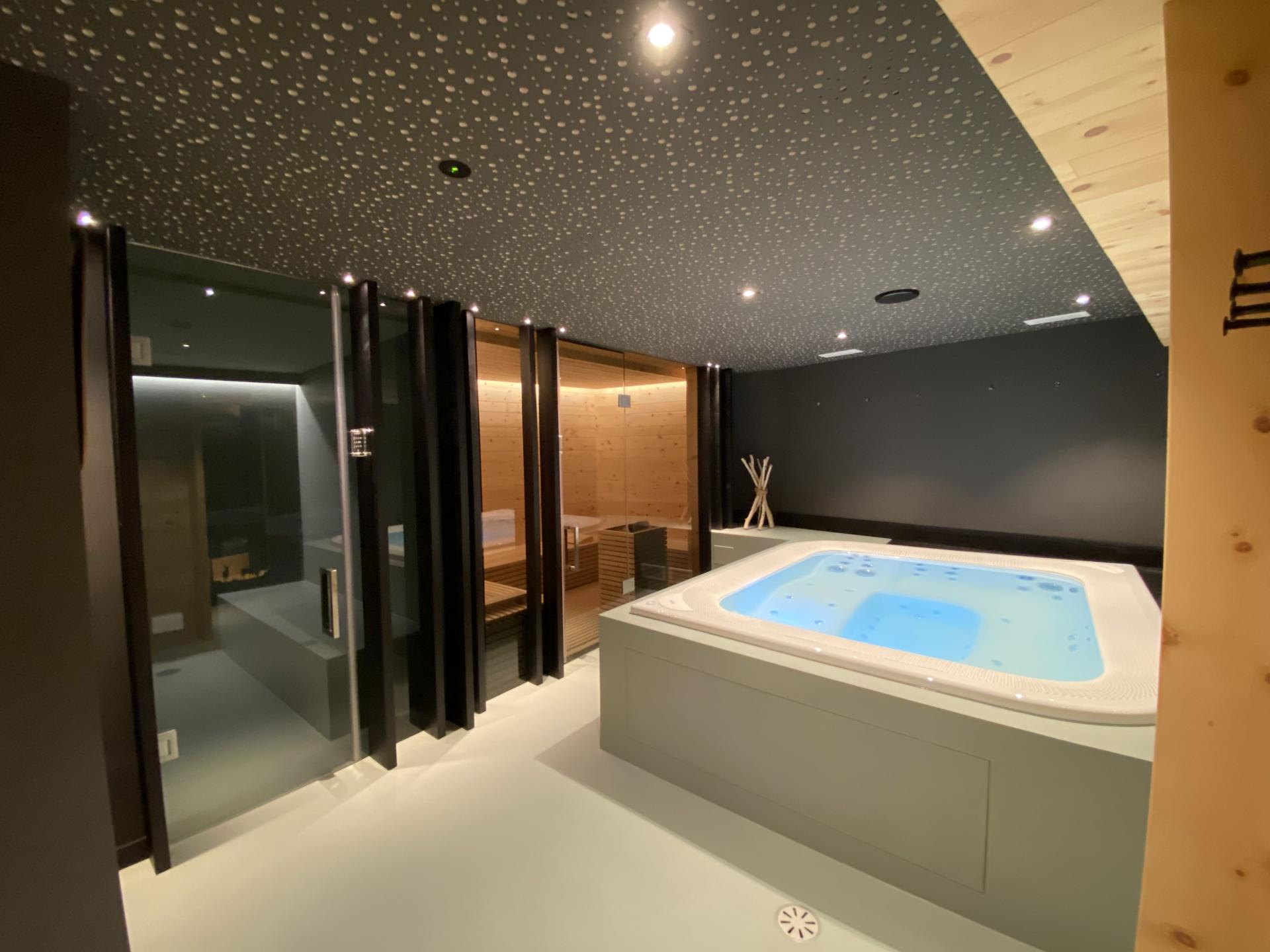 We are sure that "Il Bosco - Wellness & Relax" will enchant you and that you will not be able to do without it; for this reason we give the possibility to our guests to reserve the area also for more hours at the same time.
In order to reserve the wellness area and offer you our best service, we ask you to book in advance by email at the time of booking or directly on site (within 3 hours before use); we also inform you that the "minimum stay" is 1.00 hour.
Below are the costs for 1 hour:
2 presons: € 35
for each additional person the cost is € 6 / each.
The maximum number of people allowed at the same time to wellness is 8 people; it is possible to "share" the area with other apartments by adding the above costs and provided that the sum of the components is not higher than the maximum allowed.
It is possible to make the reservation at the time of confirmation of the apartment or directly on site.
We would like to inform you that those who use the wellness service during their stay will have a bathrobe included for the entire duration of their vacation.